Intraday Access
Intraday Access is a Volue service for power producers and industrial consumers who don't have the tools or capacity to trade on the intraday market 24/7. We combine expert trading knowledge with algo-trading to trade on your behalf. We manage the risk and optimise your profit with the help of Volue's best-in-class tools.
Best-in-class tools
Access to Volue's best-in-class forecasting & optimisation tools. Use of algorithms and automation to steer the risk and execute trades. Access to data and market analytics tools. Support by experienced traders working around the clock.
Profit optimisation
Algorithms modify the orders fast and get the best price every time. Different strategies assigned to every hour of trading. Volue consistently beats the volume weighted average price in the intraday market by 2EUR/MWh.
Real-time connection
Always on top of the interconnected European markets taking advantage of market trends elsewhere. Connection to the market in real-time with trades happening instantly. Speed and automation help with the 15-minute time frame.
Intraday Access is a 100% transparent service. We trade at no cost to you. We split the gains in a transparent manner.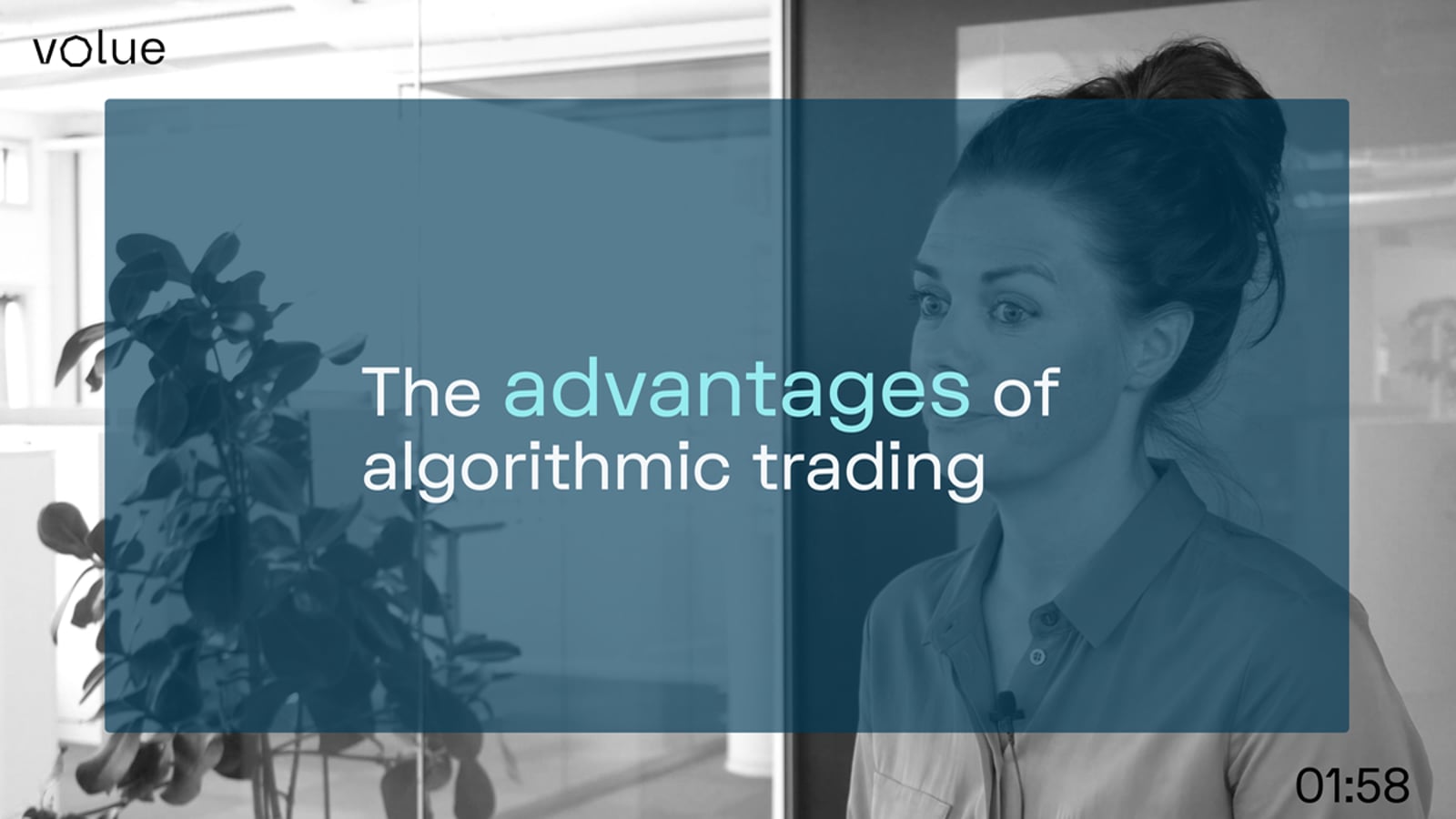 Who is Intraday Access for?
Intraday Access is for power producers or industrial consumers & suppliers who want to reduce their imbalance cost by trading on the intraday market. Rather than sell your portfolio for a fixed price, you can optimise the profit by having someone trade on your behalf 24/7.
For many companies, it's way too expensive to invest in the tools and the people. Intraday Access makes Volue's best-in-class platform tools available to the small and medium players, giving our customers an opportunity to profit from their portfolio.
The main benefit of using Intraday Access is that we have a service that works all trading hours, and gives us the opportunity to leverage market fluctuations to keep our costs down.
Risk Management
Pre-defined trading strategies with well-designed algorithms to never exceed the risk mandate. Trade within a specified mandate in terms of price and volume. Built-in functionality to ensure that mandates are always kept.