Gemini Portal+
Gemini Portal+ is an integrated software solution for the digital water age. It brings together in a single interface real-time data from IoT sensors and SCADA system vendors. It handles planned and unplanned events in a single system, provides insight into the end-users of the water and sewage services, as well as integrates operational planning functionality in the tool.
Bursts data silos
Gemini Portal+ makes your data visible. Rather than access data in separate systems (real-time data from IoT sensors and SCADA systems, historical data from the lifetime of the network), Gemini Portal+ brings all your data together. We partner with 20+ SCADA system vendors. We compile the data and find patterns helping you make decisions faster.
Single system
Gemini Portal+ displays both planned and unplanned events in the water network in the same interface. Being connected to the SCADA system gives valuable information about network pressure, water flow, and temperatures. With an indication of water loss in the network, emergencies can be prioritised, while planned work can be rescheduled.
End-user insight
Gemini Portal+ gives you insight into what happens beyond the public network infrastructure. You know who is behind all the delivery points of the water and sewage connections. You can see the service lines beyond the connections and you know where water loss might be happening. This helps you make decisions faster.
​Broad range of users ​
In addition to helping water industry professionals working in the field, Gemini Portal+ helps the operational planners in the organisation who need an overview to support the planning and decision-making process. The overview of the network helps them prioritise ad hoc events and planned work​.
More about Gemini Portal+
Significantly improved user experience and design​
Better menu and navigation​
Easily navigation between Gemini modules and applications​
Searchable access to your valuable failure-log "dagbok"-events with advanced filtering​
Easier to shift between maps in the application​
Access to data across Gemini applications
New orders and plans directly in Gemini Portal
More efficient way of working with plans and orders​
Former failure-log "dagboks-data" used as foundation for new orders and plans​
Multi-selection of objects to make plans and orders​
Better filtering and handling opportunities when planning​
Notifications on new orders sent to email​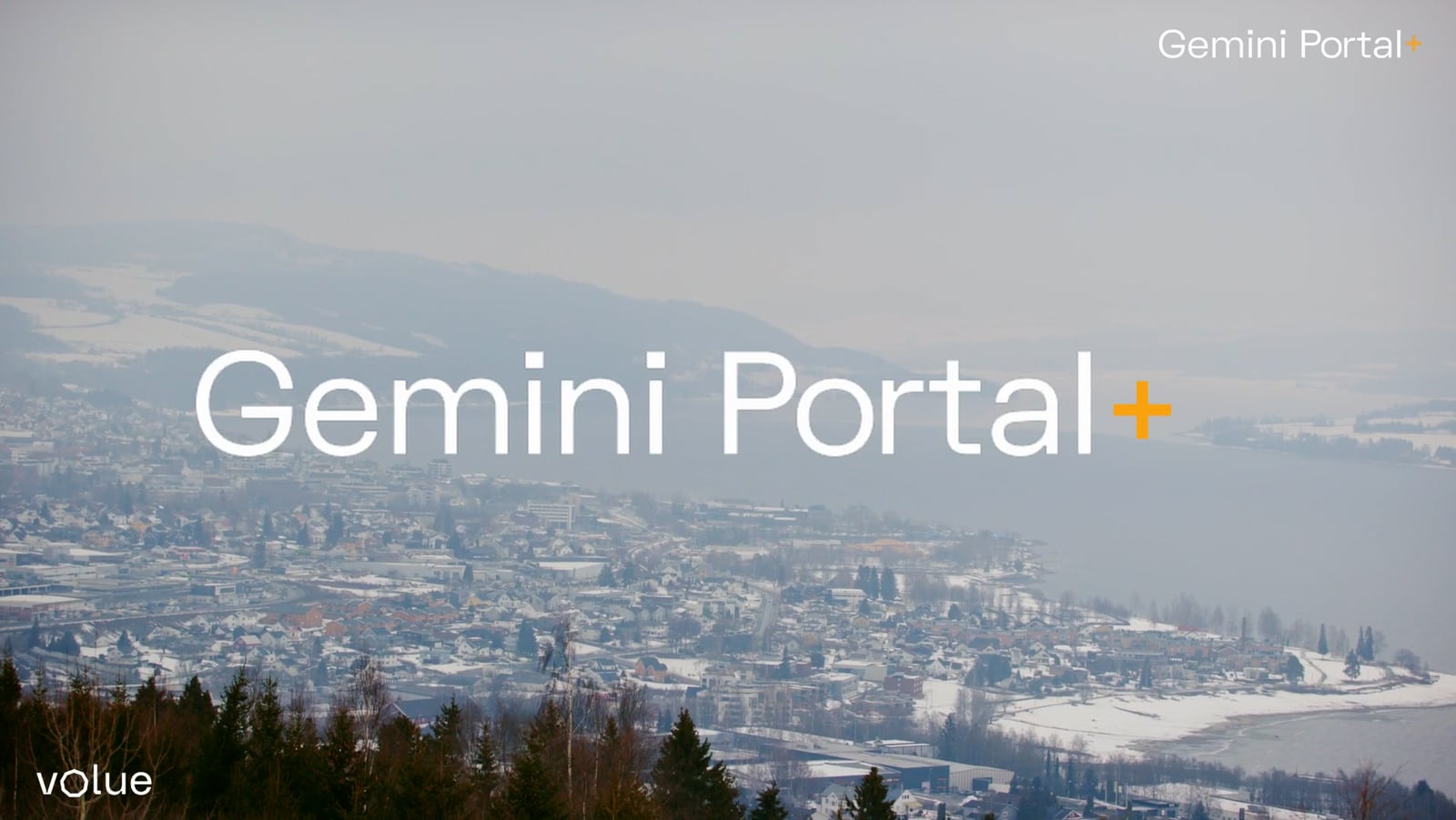 Gemini Portal+: The story
Over the past 8+ years, Gemini Portal has helped hundreds of municipalities and water utilities take huge strides in providing clean water, a service critical to society.

With so much focus on data and digitalisation, Gemini Portal is getting upgraded to address the needs of the water utilities and municipalities in the digital age.

Breaking data silos for the first time, Gemini Portal+ is an integrated solution for the digital water age.
From early 2022, the new, enhanced Gemini Portal+ becomes the entry point to Volue's Gemini portfolio.
When you subscribe to Gemini Portal+, you carry over all your data and functionality from Gemini Portal.

Questions about Gemini Portal+?
Reach out to our Product Manager directly!