SPARK
Closing gaps in the neighbourhood energy system
Smarter energy coordination
The rollout of solar rooftops is gaining massive momentum as Europe aims to put solar panels on new public, commercial and residential buildings. By 2030 there will be 200 million distributed energy resources (DERs) in Europe only. This includes rooftop solar, small wind and hydro, as well as storage such as electric vehicles (EVs) and residential water heaters.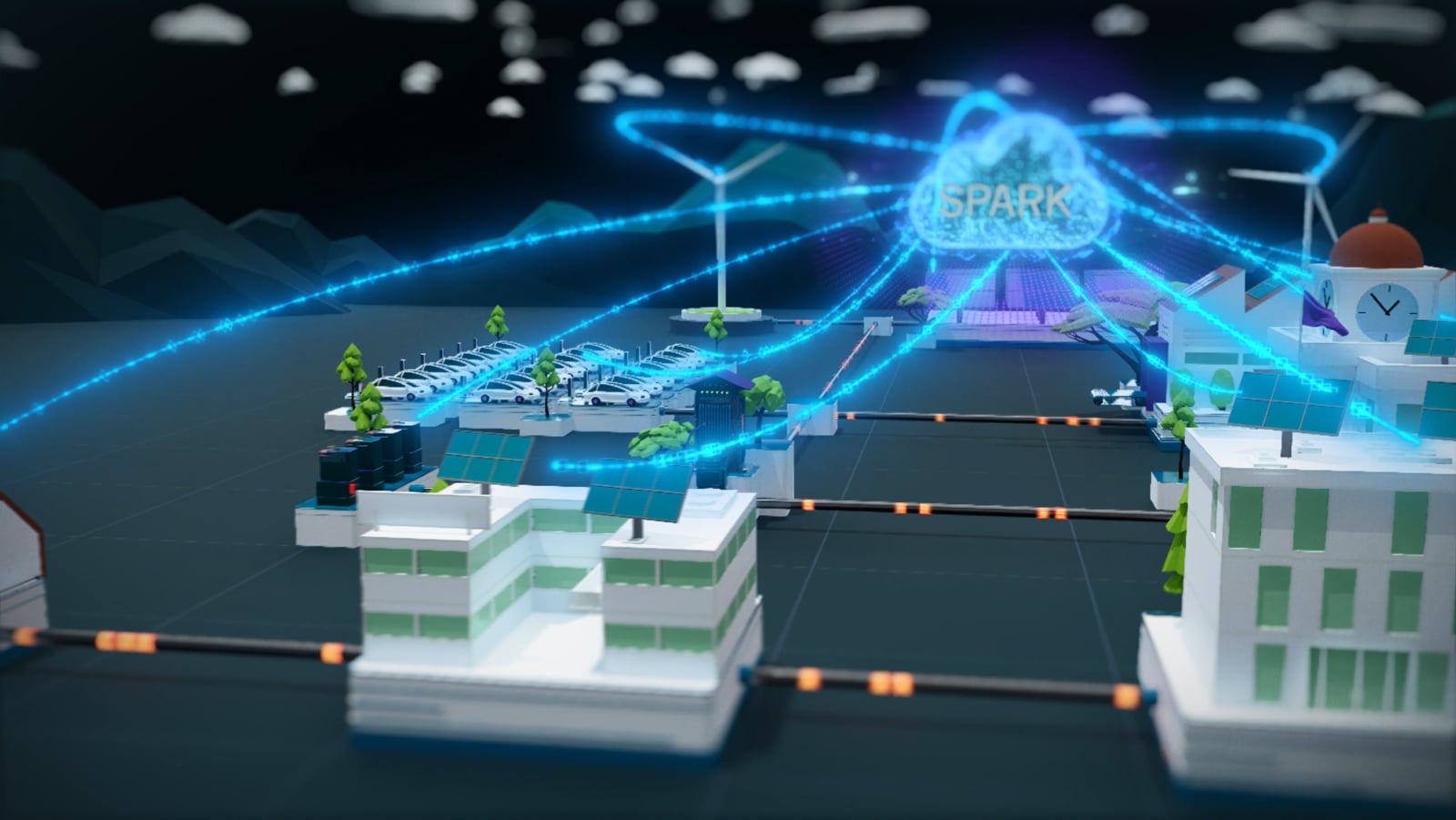 We are confident that the grid's challenges on this journey can be solved proactively. By leveraging distributed energy resources (DERs) we can facilitate a more intelligent use of the power grid.
That is why we are building an ecosystem of partnerships and services that will seamlessly integrate connected resources within a sustainable and scalable neighbourhood energy system.
New market opportunities for EVs
If you are an automaker, fleet operator or electric vehicle (EV) charging provider, our service offers exciting new market opportunities for your business.
Local Energy Coordination for Distribution System Operators
Enable smooth energy restoration, increase field worker safety, and provide risk management and grid-aware neighbourhood energy coordination while building a greener future.
Join the Spark partner ecosystem
We are building a partner ecosystem of smart charging service providers, EV manufacturers, grid operators and many more. We'd like to hear from you and explore the possibilities together!
Subscribe to Spark Updates
Are you our new colleague?
We are growing our team and now seeking proactive individuals with problem-solving mindsets. Your role won't be limited to moving code, pixels or text, but instead, you'll be building scalable and sustainable solutions for the green tomorrow.
Although we are a part of the big Volue family, we operate as a nimble and diverse team of 20. We look forward to adding developers, architects, product specialists, consultants and a few more.